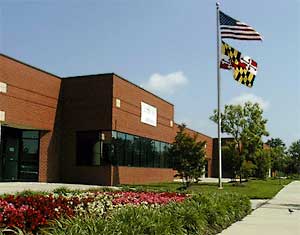 MassTech Inc., located at 6992 Columbia Gateway Drive, Suite 160, Columbia, Maryland USA, (formerly Mass Technologies, Burtonsville Maryland) is a privately owned analytical instrumentation and technology company incorporated in 2001 for developing AP MALDI, field deployable ion trap mass spectrometer, and conducting on-going research and development in support of product lines.
MassTech is the only licensed manufacturer of AP MALDI ion sources. MassTech's AP MALDI ion source product has been adapted to commercial mass spectrometers from major equipment manufacturers: Agilent, Sciex, Bruker Daltonics, JEOL, Thermo Fisher Scientific, and Waters, for both OEM and direct sales around the world.
MassTech's new MT Explorer 50 ion trap mass spectrometer offers desktop performance in a transportable package, has customizable software, and has potential for a variety of applications. Its compact design is ideal for field use and its MSⁿ capability is great for structure elucidations and chemical and biological identifications.
Email: msms@apmaldi.com
Phone: 1-443-539-1758
Sales:
Email: sales@apmaldi.com